State University of New York ATTAIN (Advanced Technology Training And Information Networking) center is a community based center offering an assortment of academic, occupational, and employability courses. These courses are geared to introduce, as well as supplement students with educational and vocational skills, through advanced technology training for a high-demanding technological world

.


ATTAIN COMPUTER LAB
Update
Due to these unprecedented times with the COVID-19 pandemic we are unable to continue on site service at the SUNY ATTAIN Lab at the Henry Street Settlement and are therefore CLOSED until further notice. Please check the ATTAIN Lab online calendar for updates to see when we will reopen the lab and resume on site service.
If you are a participant and have the resources to continue your training at home, we strongly encourage it. Please contact Tibian Ahmed and Alisha Finlay for further assistance.
Stay safe and exercise precaution.
ACADEMIC/TASC™
Courseware for all academic levels, whether you're working on TASC or getting ready for college entry.
♦ Mathematics
♦ Reading
♦ Writing/Language
♦ Science
♦ Social Studies
♦ Keyboarding/Typing Skills
Rosetta Stone
♦ English as a Second Language
♦ Learn any of 24 Languages
COMPUTER LITERACY
Learn the fundamental skills needed to perform basic tasks on the computer.
Microsoft Digital Literacy
♦ Work with Computers
♦ Access Information Online
♦ Communicate Online
♦ Create Digital Content
♦ Windows Server Administration Fundamentals
♦ Collaborate and Manage Content Digitally
CERTIFICATIONS
Get your resume noticed with a certification from Microsoft or Intuit.
Microsoft Office Specialist (MOS)

♦ Word Specialist
♦ Word Expert
♦ Excel Specialist
♦ Excel Expert
♦ PowerPoint Specialist
♦ Outlook Specialist
♦ Access Specialist
Microsoft Technology Associate (MTA)
Developer Exams
♦ Introduction to Programming Using Java
♦ Introduction to Programming Using HTML and CSS
♦ Introduction to Programming Using JavaScript
♦ Introduction to Programming Using Python
♦ HTML5 Application Developer Fundamentals
♦ Software Development Fundamentals


Microsoft Technology Associate (MTA)
Database Exams
♦ Database Administration Fundamentals

IT Infrastructure Exams
♦ Mobility and Device Fundamentals
♦ Security Fundamentals
♦ Networking Fundamentals
♦ Windows Server Administration Fundamentals
♦ Windows Operating System Fundamentals

Intuit QuickBooks

♦ Certified User
CAREER EXPLORATION
Find out which careers interest you most! We have introductory courses which can help you prepare for vocational education programs!
♦ Office Skills
♦ Nursing Assistant Preparation
♦ Health Care Aide
♦ Child Care Series
♦ Building Maintenance
♦ Security Officer Training
♦ Resume Help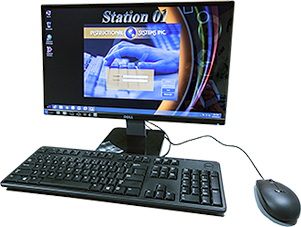 Edmentum
♦ Architecture Construction
♦ Arts, Audio/Video Technology Communications
♦ Business, Management & Administration
♦ Education & Training
♦ Finance
♦ Foundational Skills
♦ Government & Public Administration
♦ Health Science
♦ Hospitality & Tourism
♦ Human Services
♦ Information Technology
♦ Law, Public Safety, Corrections & Security
♦ Manufacturing
♦ STEM
♦ Transportation, Distribution & Logistics